Tips On How To Use Concealer Correctly
by Asia

Posted on

June 20, 2022

10,121 views
Concealer can make skin look as if it has been splashed with water (hydrating!) or make your dark circles disappear, but that's about it. Basically, use concealer to cover zits and your pregnancy glow, not for foundation-level coverage of dark spots or discolored skin. Think of it as a low-key option for prepping the face for makeup.
Tips on how to Use Concealer Correctly
1.Invest in concealer with a yellow base.
Yellow concealers cancel out redness. There are also green-tinted concealers and peach-colored ones, which can counteract the blue and purple undertones of spots caused by acne or aging. Pick one that's right for your skin tone (yellow highlights fair skin, green conceals on darker tones).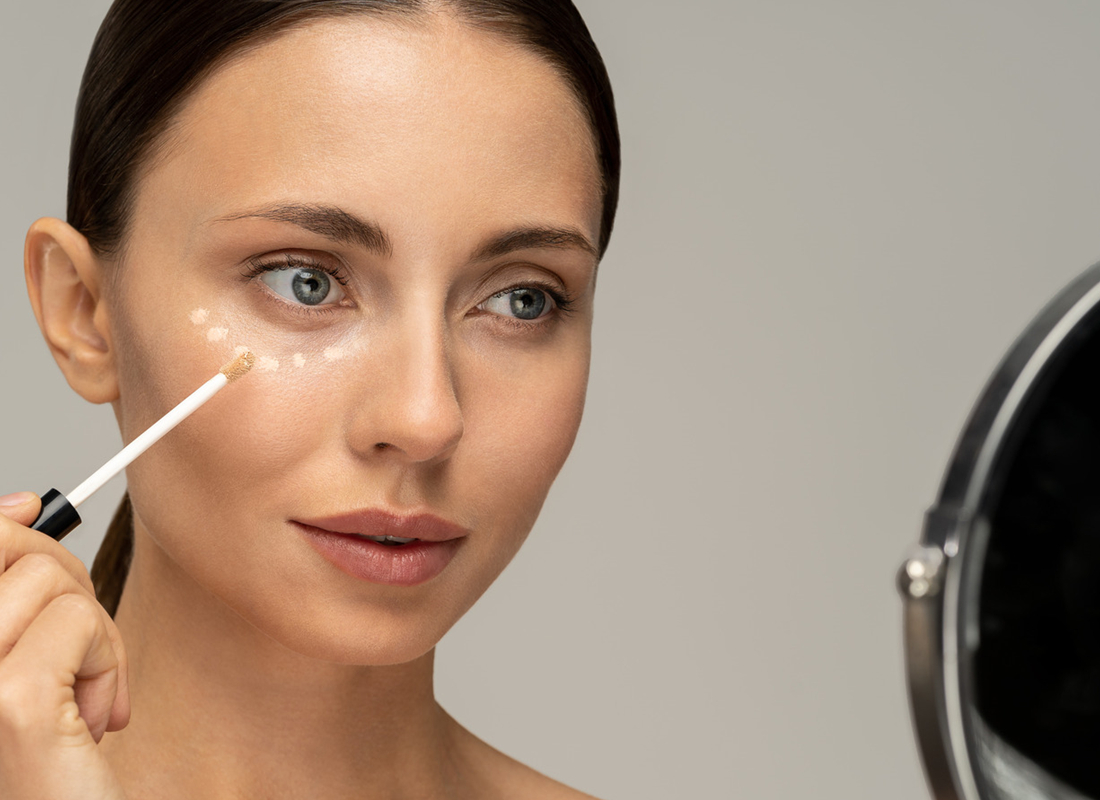 2.Use it sparingly — a little goes a long way.
A pea-sized amount should do, says New York City makeup artist Carol Shaw. Try the brush method: Start at the inner corner of your eye, and blend outwards.
3.Don't apply to dry skin.
Dab concealer on your cheekbones, nose, lips — anywhere you want to give a rosy glow — and then blend with your ring finger or puff applicator (a beauty blender is also a good purchase). If you're using a pencil brush, tap that against your hand to soften it before applying it under your eyes. Slather on foundation if you want more coverage — but for daily wear, opt for an oil-based tinted moisturize
4.Not all concealers are equal.
Using a bad product will only result in a cakey or dry-looking finish. It will also ruin your foundation or BB cream. You can easily gauge the quality of concealer by its consistency and color, says Shaw. A creamy, buttery consistency is best, while white or blue concealers are less pigmented and don't work well with other cosmetics.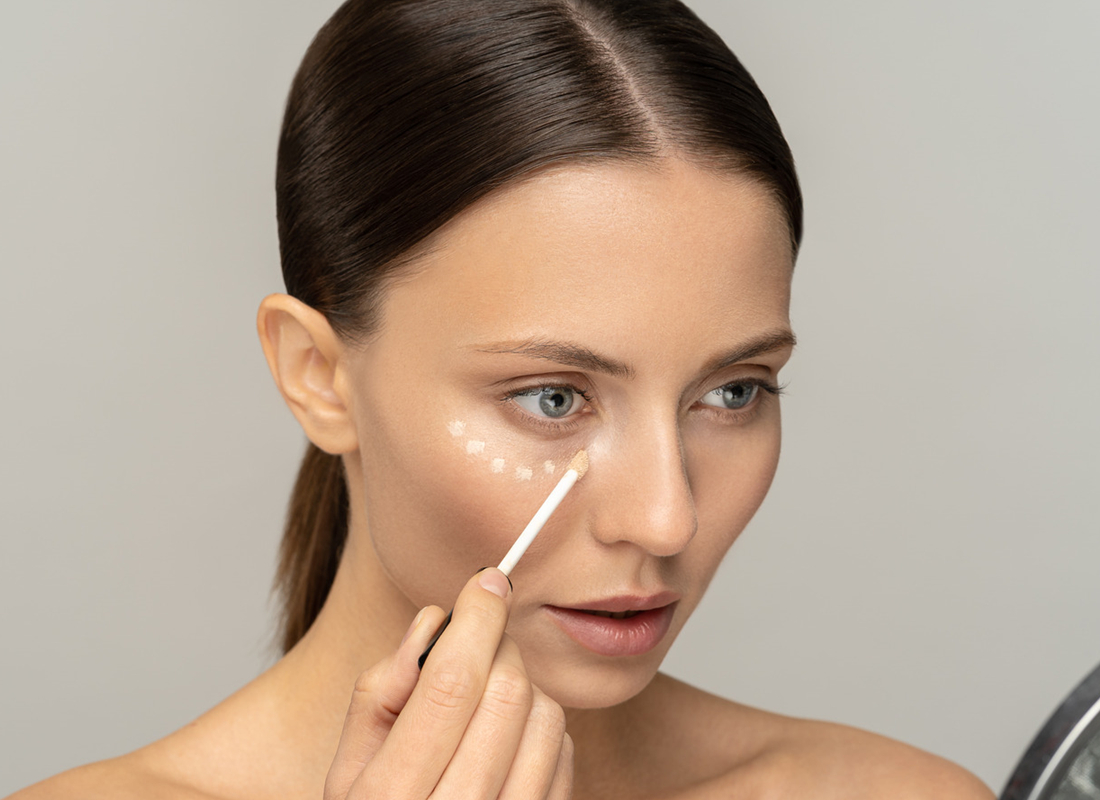 5.Don't wear makeup right after you apply it.
Most concealers have a tacky feel when they first dry down, so wait a few minutes before you go on with your makeup routine.
6.Don't rely on it for all-day concealment.
Your skin needs moisturizing as soon as possible. Apply a moisturizer after using foundation; it will help prevent the dryness that leads to flaky, chalky-looking patches under makeup [source: Hill]. Use oil-free products to address blemishes, and keep them at bay by steering clear of oil-based foundations and concealers .
Concealer can make skin look as if it has been splashed with water (hydrating!) or make your dark circles disappear, but that's about it. Basically, use concealer to cover zits and your pregnancy glow, not for foundation-level coverage of dark spots or discolored skin. Think of it as a low-key option for prepping the face…